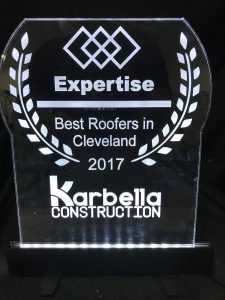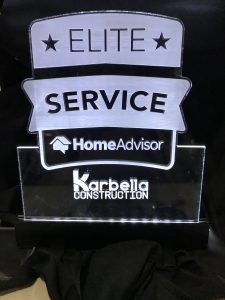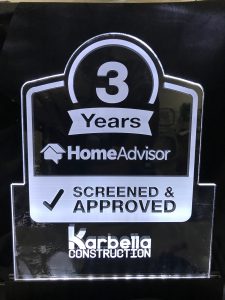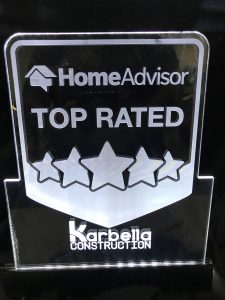 If you're not watching for leaks or damages to your roof, then small problems can add up to very costly issues at a rapid rate.
As your roof continues to be exposed to the elements, time will begin to take its toll, and issues are bound to happen if your roof is not receiving proper care. So if you believe that there may be any problems with your roof, be sure to contact Karbella Construction today to have us come to your home and do a detailed assessment of its condition.
Residential Roofing Solutions
Due to constant exposure, there are a number of different damages your roof can experience. That is why we make sure that each and every one of our team members is certified and regularly trained to handle all of the situations they may see on a residential roof.
Here are some areas that we work with:
Flashing: This is found on multiple areas of your roof, and is used to provide extra protection. Over time, these can rot and begin to develop leakage that can go unnoticed for a long time. Our team can seal them up to provide water-tight protection to your home, preventing water damage and mold.
Shingles: Shingles that have not been installed correctly can become loose over time, and are very noticeable on your home. We use CertainTeed shingles to improve the aesthetics of your home and offer more protection.
Gutters: Gutters can become blocked or damaged, which can cause them to be unable to allow water to run off your roof. We can perform an assessment and offer you the best repair services to help them perform optimally.
Maintenance: Regular roof inspection and maintenance is critical if you want your roof to perform at its absolute best, and live out its entire lifespan. Without a trained eye regularly checking up on it, your roof can develop problems at an alarming rate, all of which will increase your costs further down the line.
We've Got You Covered
Karbella Construction is a family-owned roofing company that is dedicated to top-quality results and 100% customer satisfaction. We take pride in the fact that we do not outsource any of our work, allowing our customers to receive premiere results at cost-effective prices.
If you're residential roof is in need of repair or replacement, start today by calling us at 440-742-2287 to schedule a free estimate. One of our skilled contractors will come and performed a detailed assessment and analysis of your roof, and then provide you with the best solutions available to you.
Contact Karbella Construction today to learn more about why Karbella Construction is known as a premiere choice in roofing in Cleveland, OH!