Cleveland Roof Repair Experts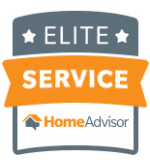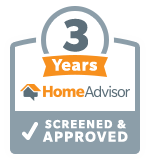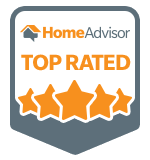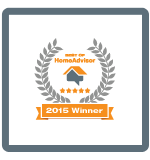 Your home is probably the single largest purchase that you have ever made and its roof plays an extremely critical role in protecting the value of your investment. If the roof of your home or office building develops a minor leak, it can rapidly cause great damage. Karbella Construction, a top rated Lake County Roofing Company, has the skills and technical knowledge to rectify this problem or attend to any other issue related to your roof. Our representative will visit your site, inspect the damage and give you a quotation for the work to be carried out.
Any work that we do comes with a guarantee and our services extend to addressing structural problems, electical issues and mold or other growth that may have appeared on your roof.
Specifically, here are a few of the areas where we can help:
Chimney Flashing – If there is a gap or a leak between the roof and the chimney, water will seep in. We will identify the leaking areas and seal them.
Wall Flashing – The point at which the roof abuts a wall is prone to developing leakages and rot. Repair of flashing at these places is required to prevent the problem from escalating.
Step Flashing – This too provides protection from water seepage at the interface of the roof with a wall. Defective flashing can result in slow leakage which can remain undetected for years. Our workmen are experts in this area and will identify the trouble spots and take corrective action.
Gutter Cleaning and Adjusting – Unless gutters are kept clean and their slope adjusted to the correct angle, they will not be able to perform their function of allowing water to run off the roof. With the weather in Northeast, Ohio, this is essential.
Gutter Repair– A leaking gutter will allow water to erode the soil around your house and stain the siding. We will fix the leaks and ensure that water flows off your roof and away from your house so that it cannot seep into your basement and cause any damage there.
Gutter Covers – We can install these if you do not have them already. They will make maintenance of gutters much easier and will prevent them from getting clogged. If any portion of the gutter cover is damaged, we will carry out repairs so that water flows freely through them and leaves and other debris do not clog them.
Roof Tune Ups – For a small fee we will check your roof thoroughly and carry out minor repair work including tightening loose shingles and repairing exposed nailheads. We will also advise you if any other work is required and give you our quotation.
Shingle Blow Offs – Missing shingles on your roof could be caused by incorrect installation or high wind conditions which were not taken into account at the time the shingles were affixed. We will carry out replacement work using shingles that are exactly the same color and design as the original shingles on your roof.
Chimney Waterproofing – This is a simple task, which if ignored can lead to water seepage into your house. The brick and mortar joints on your chimney are especially susceptible to allowing water to enter and our workmen will ensure a thorough job is done to protect your home.
Plumbing Stack Repair – Another potential problem area, the plumbing stack is prone to allow water to seep in through your roof, especially if the flashing at the base of the stack is loose or wears out due to constant exposure. If this relatively minor job is ignored, it could lead to substantial damage to your home.
Vents – If you notice wet patches on your ceiling or even on the walls, the cause could be water seeping in through the area around the vents on your roof. Our roofing technicians will use their experience and repair the areas that are leaking.
Rubber Roofing Repair – If your home has a flat roof covered with EPDM (ethylene propylene diene monomer) it may allow water seepage into your house if the seams get separated. Our technicians will identify the problem areas and affix adhesive at the correct places to stop the leak.
Asphalt & Tar Flat Roofing Repair – With age, asphalt and tar flat roofing systems break down and cracks and splits appear on the perimeter. The penetration flashings also deteriorate and need to be repaired so that water does not seep in. We have the expertise to handle such jobs and we will ensure that the uniformity of the roof is maintained so that it looks visually appealing.
Slate Roofs – You will probably notice that your slate roof needs repairs when one of the slates falls to the ground. You may even be able to see that one or more of the slates is cracked. In either case it is important that our roofing technician have a look at your roof so that we can carry out complete repairs.
Drip Edge – The strip of metal flashing that runs under the roof along the eaves of your house may deteriorate with age or rust, resulting in a sagging roof and rainwater running down the fascia board. It is important that you get such defects repaired immediately before they become more serious issues.
Siding Repair – If you are missing some siding and need it replaced our technicians will be able to provide the best solution, as they are experienced in working with various types and styles including vinyl, shingle, stone and brick. You can trust us to execute a perfect refinishing job which will merge with your original siding.
Rust Treat Valleys & Repair – Roof valleys occur where two sections of a roof meet. The sheet metal that is applied to the valley under the roof shingles can rust and water can seep through. We specialize in repair and if required, replacement of the sheet metal, so that rainwater runs off the roof instead of leaking into your house.
Skylight Repair – A skylight on your roof offers great benefits but can also be a source of water leakage into your home. If you are facing such a problem we can help by identifying the source of leakage and repairing it.
Loose Shingle – A single loose shingle can spoil the aesthetics of your roof. In many cases there would be more shingles that have not been installed correctly and which would fall out with the passage of time. Once we check your roof we will be able to inform you of the extent of your problem and suggest the most appropriate solution.
General Roof Repair – Your roofing system is a critical line of defence in protecting your house and its occupants from the weather. If it is maintained well it can play this role. Call us if you feel there is a problem with your roof. We will check it and if any work is required to be done, we will give you a quotation. You can take your time in deciding whether you want the work done by us.
General Repair Services – In addition to carrying out roof repairs and maintenance services, we also specialize in chimney and gutter repair and maintenance. Our technicians view your complete roofing system in a holistic manner and offer complete solutions that will address every aspect of the problem. After we complete your repair work, your roof will look pleasing to the eye and will provide you the highest level of functionality.