Slate Roofing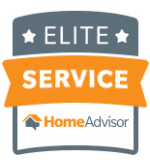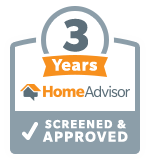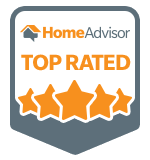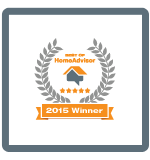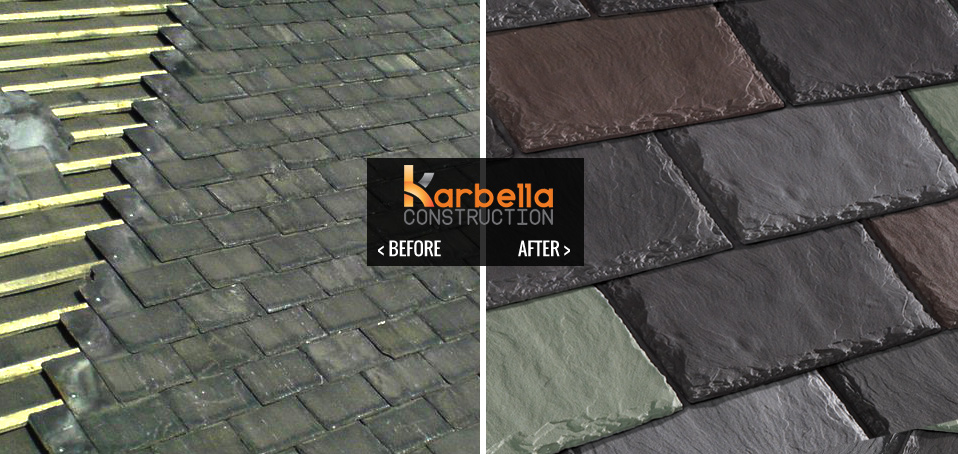 Roofing systems made from slate are incredibly durable in addition to being fire-proof and fully resistant to insects, fungus and mold. While they are expensive to install, the long-term costs are low as slate does not deteriorate over time leading to minimal maintenance costs.
Karbella Construction has many years of experience in repairing slate roofs and we guarantee that in case any of your roofing slates are broken, we will be able to obtain replacements that are the closest match possible to the originals.
Why do Slates Break – If slate is a hard stone why does it break at all? In normal circumstances breakages will not occur. But in case you are remodelling your home and in the process some of the slate roofing is required to be removed or replaced, careless handling may result in breakages. A heavy object, like a tree branch, falling on your roof may also result in cracked slate.
Obtaining new slate of exactly the same shade and texture may present a problem but there are many instances where a stock of extra slate would have been maintained from the time the roof was installed.
In such cases our workmen will be able to immediately carry out the required replacement and your roof will regain its original unblemished look with all the slate intact. If extra slate is not available it may take some time before suitable replacements are found.
Components of a Slate Roofing System – For a slate roof to perform its intended function of protecting your home from wind, snow and rain, the entire roofing system has to work perfectly. Any deterioration in one of its components could result in water seeping into your home leading to damp walls and mold.
If you suspect that your slate roof is getting degraded, it may be the result of defective flashings, broken fasteners or a worn-out underlayment. Karbella Construction's technicians are specially trained in identifying the cause of the problem that you are facing with your slate roofing system and we will be in a position to carry out repairs so that it again functions at an optimal level.
A Word of Caution – Repairing a slate roof requires experience and familiarity with the material. Many roofing contractors may take up your slate roof repair assignment without the required knowledge to carry out the job successfully. Karbella Construction has years of experience with this unique roofing system and we will guide you through the process of getting your roof back to its original condition.